Status
Conditions for achieving status
Accumulate Sports points (SP) and get VIP privileges.
Athlete
30%Wednesday Reload Bonus
1:20Green Points exchange rate
Sportsman
101-300 SPObtaining status
$ 50 + 100 FSGift for achieving
40%Wednesday Reload Bonus
1:18Green Points exchange rate
Marathoner
301-700 SPObtaining status
$ 100 + 100 FSGift for achieving
50%Wednesday Reload Bonus
1:16Green Points exchange rate
Winner
701-2000 SPObtaining status
$ 200 + 100 FSGift for achieving
60%Wednesday Reload Bonus
1:15Green Points exchange rate
Champion
2001 SP and moreObtaining status
$ 500 + 100 FSGift for achieving
80%Wednesday Reload Bonus
1:12Green Points exchange rate
10% weeklyMonday Cashback
VIP policy
We cherish players who achieve new sports records. That is why we have drawn up a special reward system for players who are seeking to the top!
In general, we have provided 3 VIP player status: Marathoner, Winner and Champion. More you accumulate Sports points (SP), closer you approach to a higher status.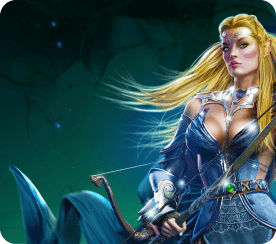 Personal VIP manager
We cherish all of our privileged players. Your personal manager will always ensure that you feel the most comfortably and are provided with the best service.
This option is available for players with Marathon runner status and higher. Your personal managers have already been waiting for you!
Prompt Payments
We are on guard of your interests and that is why one of our main tasks is providing you with prompt and almost unlimited payments. Our VIP players have special payout privileges!
We always seek to provide you with the best service and minimize the waiting time for your withdrawals.
Increased percentage of cashback and point exchange
The higher is your status in GreenSpin, the more profitable is your game. You get much higher green points (GP) exchange rate, and we added the ability to receive them much more often for the largest percentage of cashbacks.
All you have to do is to go up the status ladder and get all the benefits!
Exclusive promotions and private tournaments
We ensure that the game brings you as much pleasure as possible, and makes your interest in our events unstoppable. Therefore, we organize special promotions and tournaments for players with Marathon runner status and higher with the most delicious offers and the highest prizes.
Enjoy exclusive offers which are not available to the majority!
Presents for birthday and other holidays
We know how you like to get gifts, but it is even more pleasant to give them! GreenSpin will ensure that every important event in your life, either birthday or important personal achievements, is marked with a pleasant surprise.
For each NZ$15 deposit (or the equivalent in the currency of your account) you get 1 Sports point (SP). SP are only gained, not exchangeable.
If the player doesn't hold the status, that is, doesn't comply with the conditions for holding the status, all his SPs will be debited in 90 days from the date of reaching the current status and he will return to the Athlete start group. After that, he can begin to upgrade the status again.
Our GreenSpin group supposes that everyone has a chance to try again. These chances never come to an end with us; you can always start over and get to the very top!
The maximum win restriction persists after the completion of the wagering requirement. The maximum you will ever be able to withdraw from play with funds associated with a cashback bonus is х5 of maximum bonus amount.