Status
Athlete
Your current status
Conditions for achieving status
Accumulate Sports points (SP) and get VIP privileges.
Athlete
30%Wednesday Reload Bonus
1:20Green Points exchange rate
Sportsman
101-300 SPObtaining status
$ 50 + 100 FSGift for achieving
40%Wednesday Reload Bonus
1:18Green Points exchange rate
Marathoner
301-700 SPObtaining status
$ 100 + 100 FSGift for achieving
50%Wednesday Reload Bonus
1:16Green Points exchange rate
Winner
701-2000 SPObtaining status
$ 200 + 100 FSGift for achieving
60%Wednesday Reload Bonus
1:15Green Points exchange rate
Champion
2001 SP and moreObtaining status
$ 500 + 100 FSGift for achieving
80%Wednesday Reload Bonus
1:12Green Points exchange rate
10% weeklyMonday Cashback
VIP policy
We value players who set new records. That's why we've established a special reward system for those striving for the top! All levels come with benefits, starting from zero points.
We reserve additional VIP features exclusively for our top two statuses: Winner and Champion. The more Sports Points (SP) you gather, the nearer you come to elevating your status.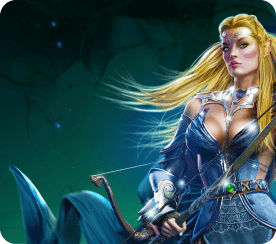 Personal VIP manager
We value all our privileged players. Your personal manager is always available to ensure you experience the utmost comfort and receive the best service.
This option is available for players with status Winner and Champion. Your personal managers have already been waiting for you!
Prompt Payments
Protecting your interests is a top priority for us. One of our key roles is to facilitate quick and nearly limitless withdrawals. VIP players enjoy exclusive payout privileges.
We always seek to provide you with the best service and minimize the waiting time for your withdrawals.
Increased percentage of cashback and point exchange
The higher your status at GreenSpin, the more rewarding your gameplay. You'll receive a much better Green Points (GP) exchange rate, higher cashbacks and VIP personal bonuses.
Simply climb the status ranks to unlock all the available benefits!
Exclusive promotions and private tournaments
We aim to maximize your enjoyment by organizing special promotions and tournaments exclusively for players who've achieved Marathoner status or higher.
Enjoy exclusive offers!
Gifts for Birthdays
We take joy in making your birthday special! GreenSpin ensures that this significant day in your life is marked with a delightful surprise.
For every CA$15 you deposit (or its currency equivalent), you secure 1 Sports Point (SP). Note that SPs are earned and are non-exchangeable.
If you can't maintain your status level, all your SPs will be forfeited 90 days after reaching that level, and you will revert to the Athlete tier. However, the opportunity for a fresh start is always available.
Our GreenSpin group supposes that everyone has a chance to try again. These chances never come to an end with us; you can always start over and get to the very top!
The cap on winnings remains applicable even after the wagering requirements have been met. The most you can withdraw from play, when using funds associated with a cashback bonus, is five times the maximum bonus value.